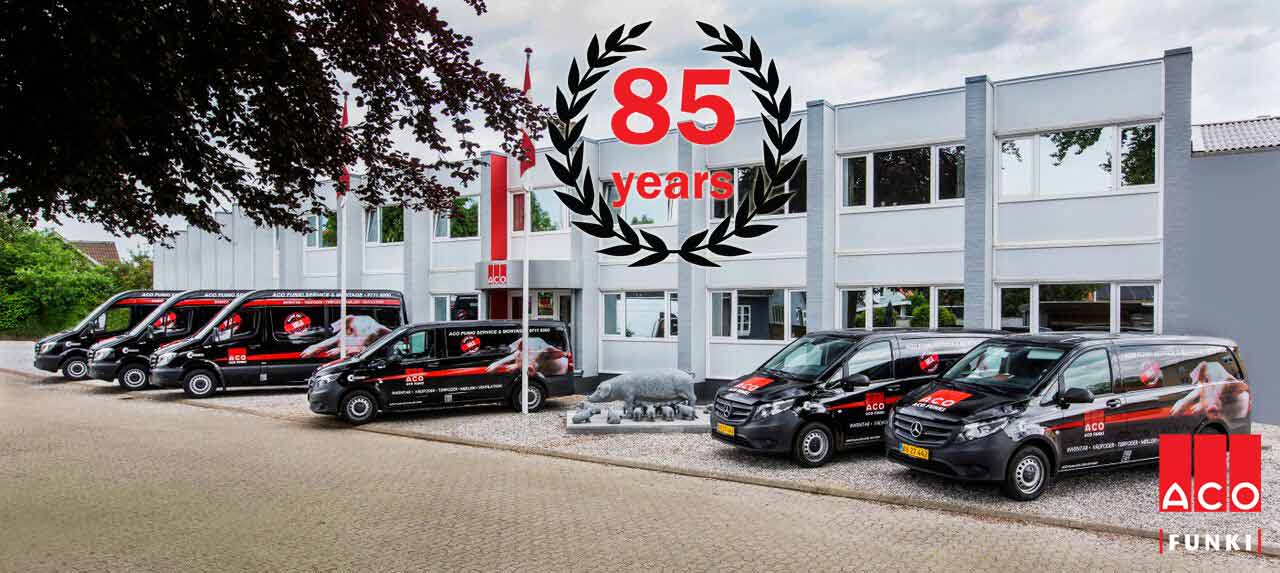 2 January 2018
In 1933, the 2
nd
of January, a carpenter named Sigfred Kølbæk founded his own company under the name "S. Kølbæk, Tømrer- og Snedkerforretning" ("Carpenters and Joiners"). Today, 85 years later, we are proud to celebrate our anniversary under the name "ACO FUNKI".
In 1963, FUNKI launched the production of the first automatic feeding system for pigs and, in 1971, the name was changed to "FUNKI Maskinfabrik A/S" ("FUNKI Machine factory A/S"). In 2004 FUNKI was acquired by the German ACO Group and got the name "ACO FUNKI A/S".
Today, ACO FUNKI is one of the leading European suppliers of pig housing equipment, and the company has the sales offices in Denmark, Germany, France, Spain, Poland, Russia and China.
*Learn more about our history here